Local Businesses to Add to Your DC Baby Registry
Mar 10, 2019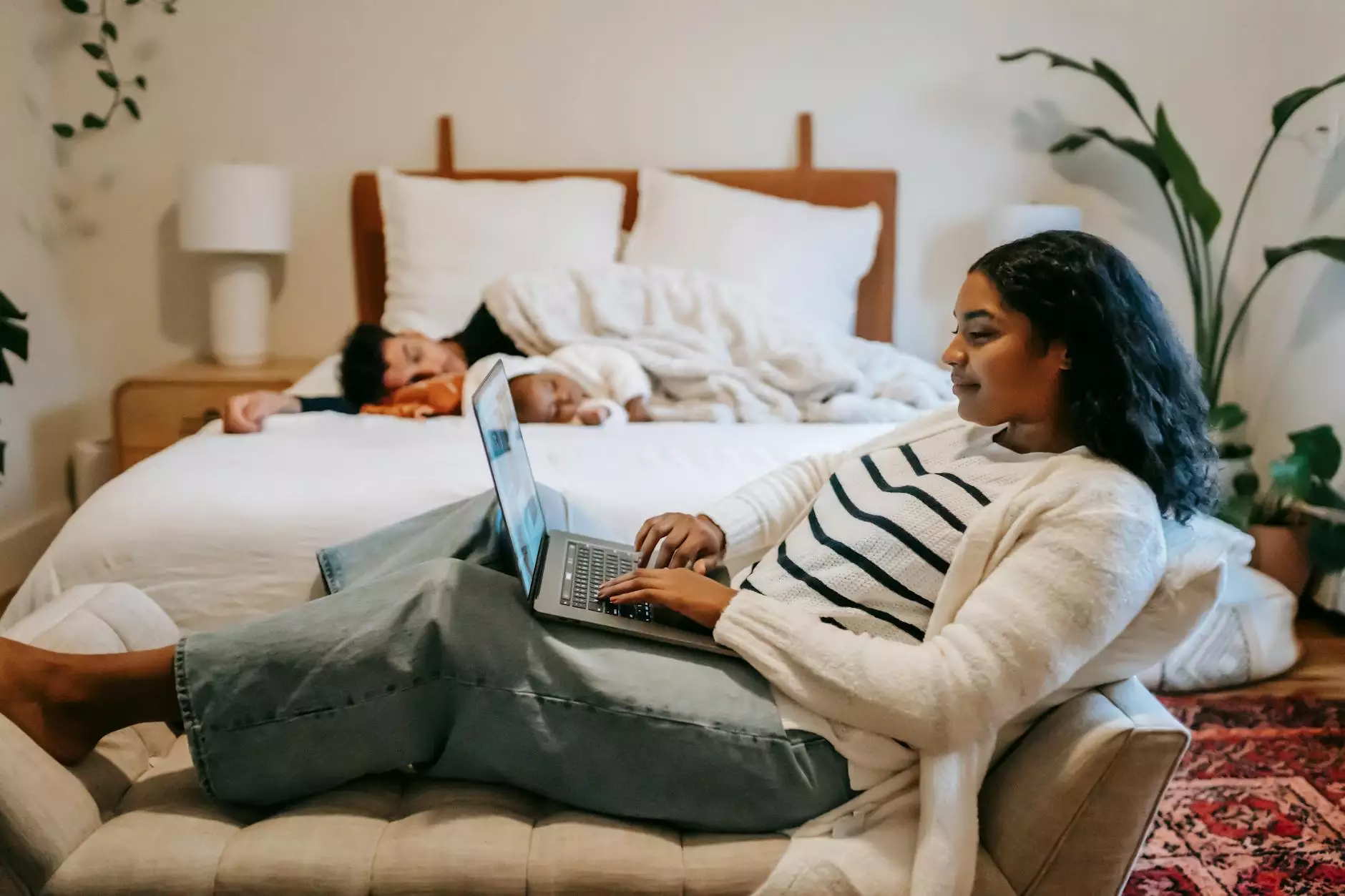 Welcome to Home Postpartum Services - your trusted resource for all things related to postpartum care and newborn assistance. We understand the importance of creating the perfect baby registry to meet the needs of both new parents and their little ones. In this guide, we have compiled a comprehensive list of local businesses in the DC area that offer a wide range of products and services for your baby registry needs.
1. Baby Boutiques and Stores
When it comes to finding the perfect baby products, DC offers a variety of local baby boutiques and stores that cater to all your needs. From clothing and accessories to nursery furniture and toys, these businesses provide a wide selection of high-quality and unique items for your baby registry.
Baby Bliss
Located in the heart of DC, Baby Bliss is a must-visit boutique for new parents. They offer a curated collection of organic clothing, stylish accessories, and eco-friendly baby products. Their knowledgeable staff is always ready to assist you in choosing the best items for your baby registry needs.
Kiddie Corner
If you're looking for a one-stop shop for all your baby essentials, Kiddie Corner has got you covered. From diapers and bottles to strollers and car seats, they have a vast inventory of top-quality products from trusted brands. Their friendly team will help you navigate through the options and ensure you find everything you need.
2. Baby Gear Rental Services
When space is limited or you're looking to try out different baby gear before making a purchase, renting can be an excellent option. DC offers several local businesses that specialize in renting out baby gear, allowing you to have all the necessary items without the hassle of long-term ownership.
BabyGear Rental DC
With BabyGear Rental DC, you can rent high-quality baby gear such as cribs, strollers, high chairs, and more. They offer delivery and pickup services, making it convenient for new parents. Renting baby gear enables you to provide your little one with a comforting environment without the stress of storing or selling the items once they outgrow them.
DC Baby Rentals
DC Baby Rentals offers a wide range of baby gear for rent, including pack 'n plays, car seats, and baby carriers. They provide clean, safe, and modern equipment to ensure your baby's comfort. By renting from DC Baby Rentals, you can create an adaptable and easily customizable registry as your baby's needs evolve.
3. Photography Services
Capturing those precious moments with your newborn is essential for creating lifelong memories. DC is home to several talented photographers who specialize in newborn and family photography, offering unique and personalized services to help you preserve these cherished moments.
Littlest Feet Photography
Littlest Feet Photography is dedicated to capturing exquisite images of your newborn and growing family. Their experienced photographers have a knack for creating natural and timeless portraits that reflect the love and joy of your new addition. Their personalized approach ensures that every session is tailored to your specific preferences and vision.
Snugglebug Studios
Snugglebug Studios provides professional newborn and family photography services in the DC area. Their skilled photographers have a passion for capturing the unique personalities and emotions of each family. With a focus on storytelling and attention to detail, Snugglebug Studios delivers stunning and heartfelt images that you will cherish for a lifetime.
4. Childcare and Babysitting Services
As new parents, finding reliable and trustworthy childcare and babysitting services is crucial. DC offers an array of licensed businesses that provide professional care for your little one, allowing you to have peace of mind while attending to other responsibilities.
DC Child Care Connection
DC Child Care Connection is a trusted resource for connecting families with licensed childcare providers in the DC area. Their extensive network of providers ensures that you have access to qualified professionals who meet your specific requirements. Whether you need full-time care or occasional babysitting, DC Child Care Connection is there to assist you.
UrbanSitter
UrbanSitter is an online platform that connects parents with trusted, vetted babysitters in their local area. Through their easy-to-use website and app, you can browse profiles, read reviews, and book sitters with just a few clicks. UrbanSitter provides flexibility and peace of mind, allowing you to find the perfect sitter to care for your little one.
Conclusion
Creating the perfect baby registry is an exciting but important task for new parents. By considering the local businesses mentioned above, you can ensure that your registry is filled with high-quality products and services tailored to your needs and preferences. Remember, your baby registry should reflect your unique style and provide the essential items to support your growing family.
At Home Postpartum Services, we are dedicated to assisting new parents on their journey. Explore our website for more valuable resources, tips, and recommendations for a smooth postpartum experience. We wish you all the best as you prepare for this beautiful chapter of your life!