Carseat Safety & Infant Feeding Support Services
Apr 22, 2018
Ultrasound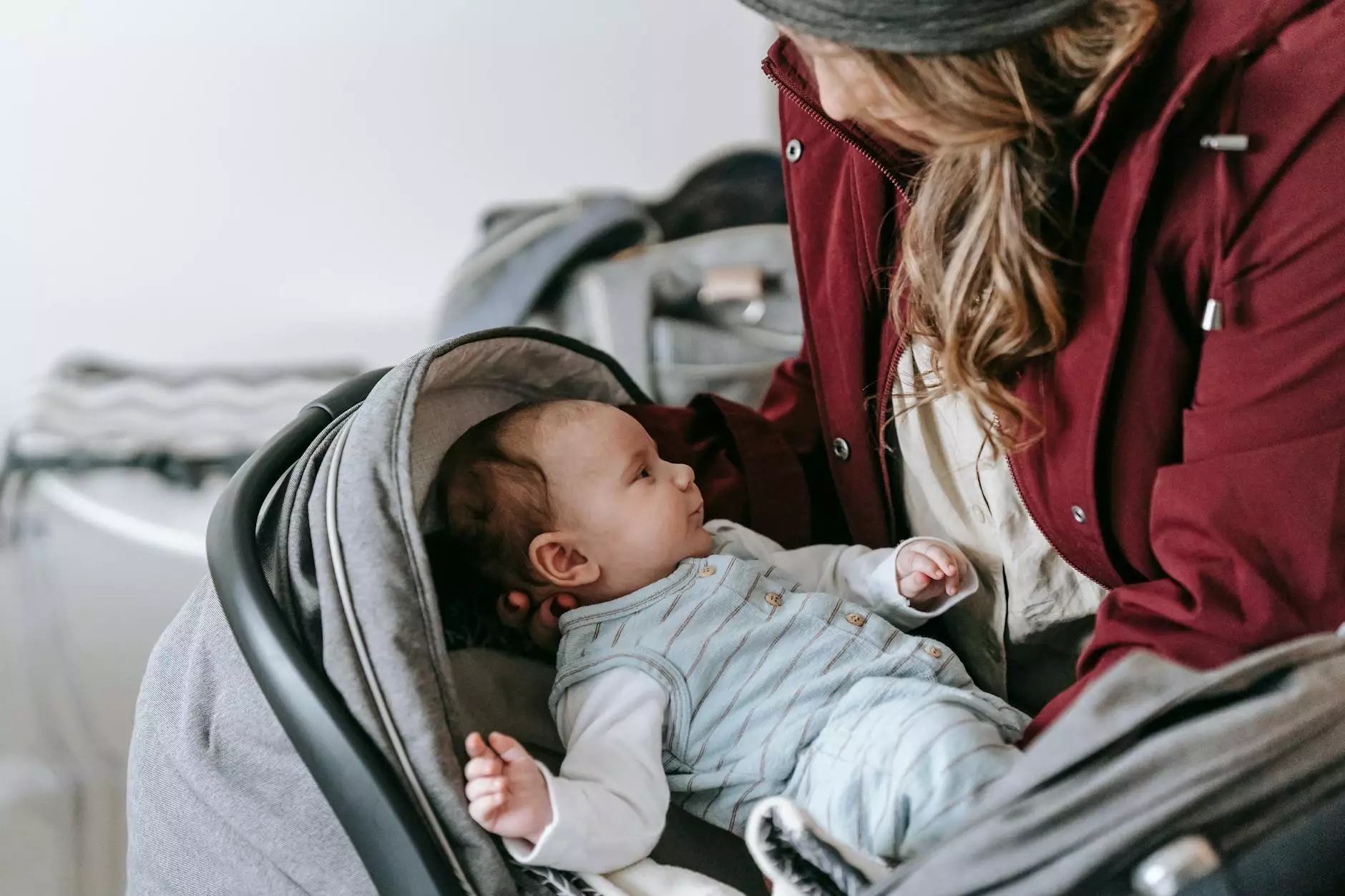 Ensure Your Child's Safety with Home Postpartum Services
Welcome to Home Postpartum Services, your trusted partner in providing top-notch carseat safety and infant feeding support services. As parents, we understand that the safety of your child is a top priority, and that's why our dedicated team of experts is here to help you navigate the challenges of carseat safety and infant feeding.
Comprehensive Carseat Safety Services
At Home Postpartum Services, we offer a comprehensive range of carseat safety services aimed at ensuring the well-being of your child during car journeys. Our highly skilled team of professionals is well-versed in the latest carseat safety guidelines and regulations, providing you with the peace of mind that comes from knowing your child is safe and secure.
Expert Car Seat Installation
Proper car seat installation is crucial for your child's safety. Our experienced professionals will carefully install your car seat, ensuring it is correctly installed, strapped in securely, and meets all necessary safety standards. We will guide you through the process, providing you with the knowledge and skills needed to maintain your child's safety in any vehicle.
Personalized Car Seat Checks
Is your car seat properly installed? Are the straps adjusted correctly? Our knowledgeable team will assess your car seat to ensure it is in optimal condition. We will inspect for any signs of wear and tear, assess the fit, and make any necessary adjustments to guarantee your child's safety.
Educational Workshops and Resources
At Home Postpartum Services, we believe in empowering parents with the knowledge and skills needed to keep their children safe. That's why we offer educational workshops and provide valuable resources on car seat safety. Our experts will teach you about the importance of rear-facing seats, proper harnessing techniques, and other essential tips for ensuring your child's safety on the road.
Infant Feeding Support Services
In addition to providing carseat safety services, Home Postpartum Services also offers comprehensive infant feeding support. We understand that feeding your child can be a challenging journey, and our team is here to provide you with the guidance and support you need to ensure your baby receives proper nutrition.
Breastfeeding Support
Our team of lactation consultants is dedicated to supporting breastfeeding mothers. Whether you're a first-time mom or experienced, we can assist you with latching techniques, addressing common challenges, and developing a breastfeeding plan that works for you and your baby.
Bottle-Feeding Assistance
If you choose to bottle-feed your baby, we provide guidance on how to safely prepare formula, sterilize equipment, and ensure proper feeding techniques. Our experts will help you understand the different types of bottles, nipples, and formulas available, ensuring you make informed choices for your child.
Introducing Solid Foods
As your baby grows, we can guide you through the transition to solid foods. We can offer advice on when to start, what foods to introduce first, and how to make sure your child receives the right balance of nutrients during this important stage of development.
Contact Us Today
For professional carseat safety and infant feeding support services you can trust, contact Home Postpartum Services today. Our experienced team is ready to provide you with the support, guidance, and expertise you need to ensure the safety and well-being of your child. Don't compromise when it comes to your child's safety – reach out to Home Postpartum Services now!