Making Your Own Holiday Traditions with a New Baby
Dec 27, 2022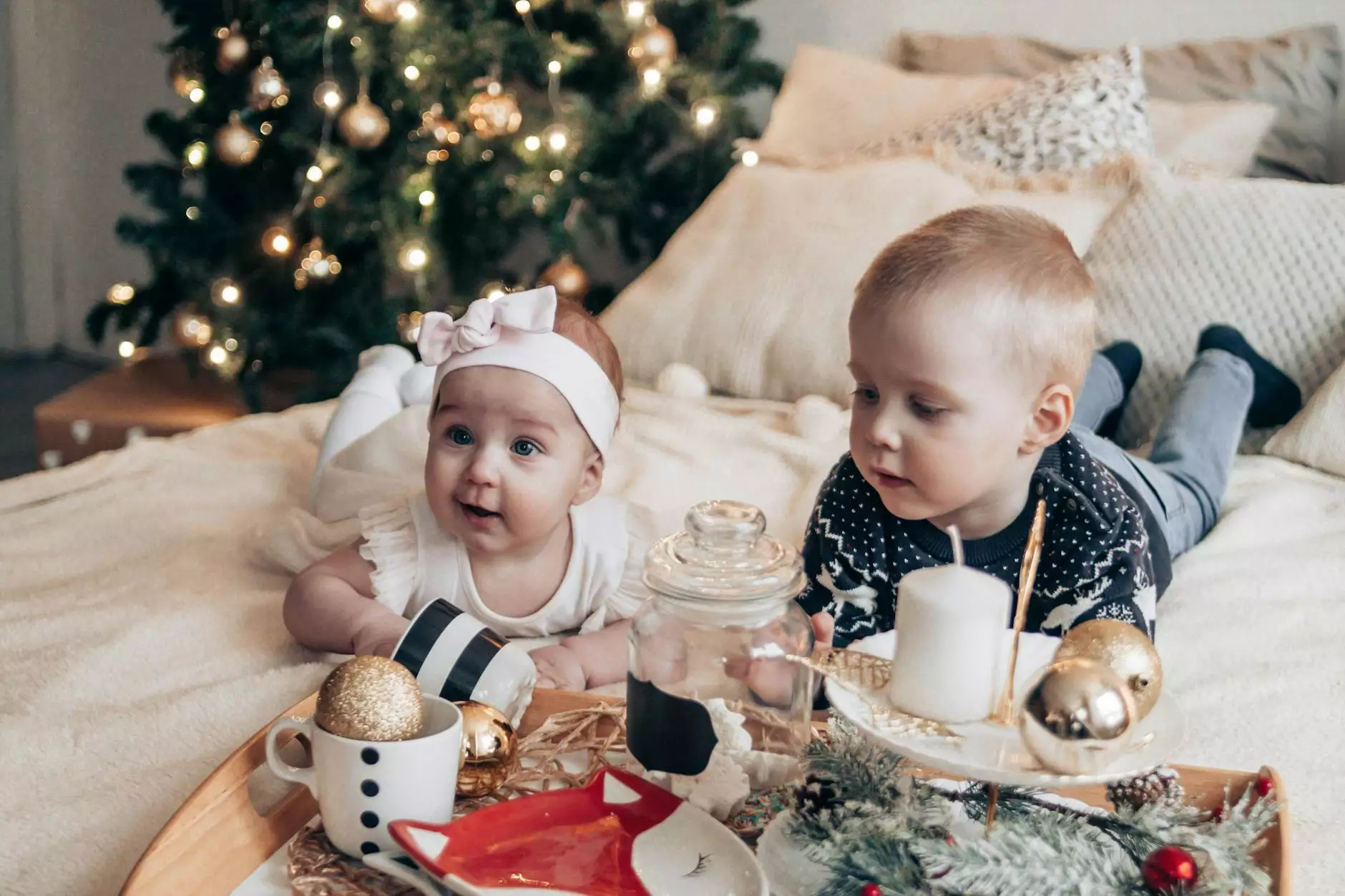 Create Magical Moments with Home Postpartum Services
Welcome to Home Postpartum Services, where we understand the joy and challenges that come with having a new baby during the holiday season. We believe that every family deserves to create unforgettable holiday traditions with their little ones, and we are here to guide you every step of the way.
Why Are Holiday Traditions Important?
Holiday traditions hold a special place in our hearts. They bring families closer, create lasting memories, and provide a sense of continuity in our ever-changing lives. With a new baby in the picture, it's the perfect time to start or adapt traditions that will grow with your child.
Choosing the Right Traditions
When it comes to selecting holiday traditions, it's important to consider the age and development of your baby. As they grow, their interests and capabilities will change, so it's essential to choose activities that are age-appropriate.
1. Create a Special Ornament
One timeless tradition is making a special ornament each year with your baby. Using non-toxic materials and their tiny handprints or footprints, you can create keepsakes that will remind you of this special time in their lives.
2. Start a Holiday Storytime
Introduce the joy of reading early by starting a holiday-themed storytime tradition. Gather your little one and read a different holiday book each year. As they grow older, they can even take turns reading to you.
3. Learn about Your Family's Heritage
Use the holiday season as an opportunity to explore and teach your baby about your family's heritage. Share traditional recipes, music, and customs, giving them a sense of belonging and understanding of their roots.
4. Volunteer Together
Instilling the value of giving back to the community is a wonderful tradition to start. As your child grows, involve them in age-appropriate volunteering activities, such as collecting toys for children in need or serving meals at a local shelter.
Tips for Ensuring a Magical Holiday Season
Creating memorable holiday traditions requires a little planning and preparation. Here are some tips to help you make the most of the festive season with your new baby:
1. Establish a Routine
While spontaneity has its charm, babies thrive on routine. Stick to their regular sleep and feeding schedules as much as possible, ensuring they stay well-rested and happy throughout the holiday festivities.
2. Be Mindful of Overstimulation
Holiday celebrations can be overwhelming for babies, with bright lights, loud noises, and unfamiliar faces. Create a calm and soothing environment, ensuring your little one feels safe and secure amidst the excitement.
3. Prioritize Self-Care
It's easy to get caught up in the hustle and bustle of the holiday season, but remember to prioritize your own self-care. A happy and well-rested parent means a happy and content baby.
4. Capture the Special Moments
Don't forget to capture the special moments on camera. From the first time your baby sees twinkling lights to their adorable holiday outfit, these memories will bring joy for years to come.
Trust Home Postpartum Services for Expert Guidance
At Home Postpartum Services, we specialize in providing support and guidance for new parents during the holiday season. Our team of experts understands the unique needs of both babies and parents, and we are here to help you create joyful and meaningful holiday traditions.
Whether you need assistance with baby care, postpartum recovery, or navigating the holiday season with a newborn, our services are tailored to meet your specific needs. Let us be your trusted partner as you embark on this exciting journey of parenthood during the holidays.
Visit us at Home Postpartum Services to learn more about how we can support you and your family during this magical time. Start creating your own holiday traditions with your precious new baby and make memories that will last a lifetime.