Verify Your Insurance Benefits at Nicole McLaughlin - Home Postpartum Services
Dec 11, 2022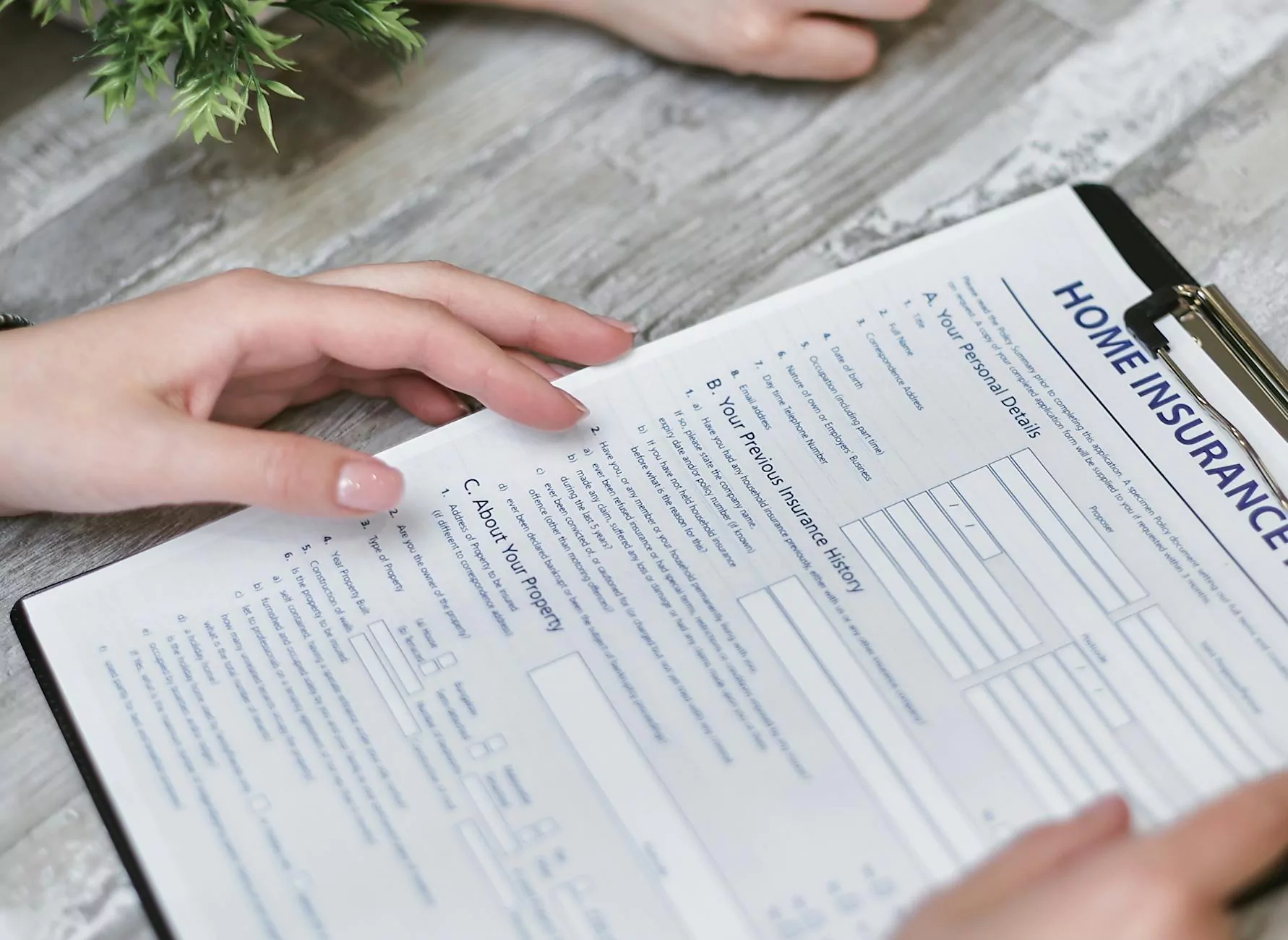 Thank you for considering Home Postpartum Services, where we are dedicated to providing top-quality postpartum care for you and your family. We understand that navigating the insurance coverage process can be overwhelming, which is why we have created this helpful guide to assist you in verifying your insurance benefits.
Why is Verifying Insurance Benefits Important?
Verifying your insurance benefits is a crucial step in ensuring you understand what is covered under your policy. This information is essential as it allows you to plan and budget for the postpartum care services you require.
By verifying your insurance benefits, you can avoid any unexpected out-of-pocket expenses and understand the reimbursement process. It will also give you peace of mind, knowing that you are maximizing the benefits entitled to you under your policy.
How to Verify Your Insurance Benefits
Verifying your insurance benefits may seem like a complex process, but with our step-by-step guide, we aim to make it as simple as possible for you:
Step 1: Contact Your Insurance Provider
Start by contacting your insurance provider's customer service department. This can typically be done by calling the number found on the back of your insurance card. Inform them that you are seeking postpartum care services and would like to verify your benefits.
Be prepared to provide your insurance policy number, your personal information, and any specific questions you may have. It's important to clarify what type of postpartum care services are covered, what percentage is covered, and if there are any limitations or restrictions.
Step 2: Ask the Right Questions
During your conversation with your insurance provider, it's essential to ask key questions to ensure a comprehensive understanding of your coverage. Some questions you may consider asking include:
Are home postpartum care services covered under my policy?
What is the coverage percentage for postpartum care?
Do I need a referral or pre-authorization for postpartum care services?
Are there any restrictions on the number of visits or duration of coverage?
Are there any specific criteria or qualifications I need to meet to receive coverage?
Which postpartum care providers or agencies are in-network?
By asking these questions, you can ensure a thorough understanding of your insurance coverage and avoid any surprises down the line.
Step 3: Document and Clarify
As you gather information from your insurance provider, it's crucial to document and clarify the details. Take notes during your conversation and ask for written confirmation of your benefits. This will serve as a reference in case there are any discrepancies or confusion in the future.
If there are any terms or coverage aspects that you don't fully understand, don't hesitate to ask your insurance provider for clarification. It's better to have a clear understanding from the start and prevent any misunderstandings later.
Why Choose Home Postpartum Services
When it comes to postpartum care, Home Postpartum Services is the leading provider that offers exceptional quality and compassionate care. Our team of highly skilled professionals is dedicated to supporting new mothers and their families during this important phase of life.
By choosing Home Postpartum Services, you can benefit from:
Experienced postpartum care providers who prioritize your well-being and recovery.
Flexible scheduling options to accommodate your unique needs and preferences.
A holistic approach to postpartum care that addresses physical, emotional, and mental health.
Personalized care plans tailored to your specific requirements and goals.
Ongoing support and guidance to help you seamlessly transition into motherhood.
Access to additional resources and educational materials for a smooth postpartum journey.
With our expertise and commitment to excellence, you can trust that your postpartum care needs will be met with the utmost care and professionalism.
Contact Us for Insurance Verification Assistance
If you have any further questions or require assistance with verifying your insurance benefits, our dedicated team is here to help. Contact us today and let us guide you through the process, ensuring you receive the support and care you deserve.
At Home Postpartum Services, we believe that every mother deserves exceptional postpartum care. Don't let insurance confusion hinder your access to vital services. Take the necessary steps to verify your insurance benefits and embark on a confident postpartum journey.