Welcome to Home Postpartum Services
May 3, 2020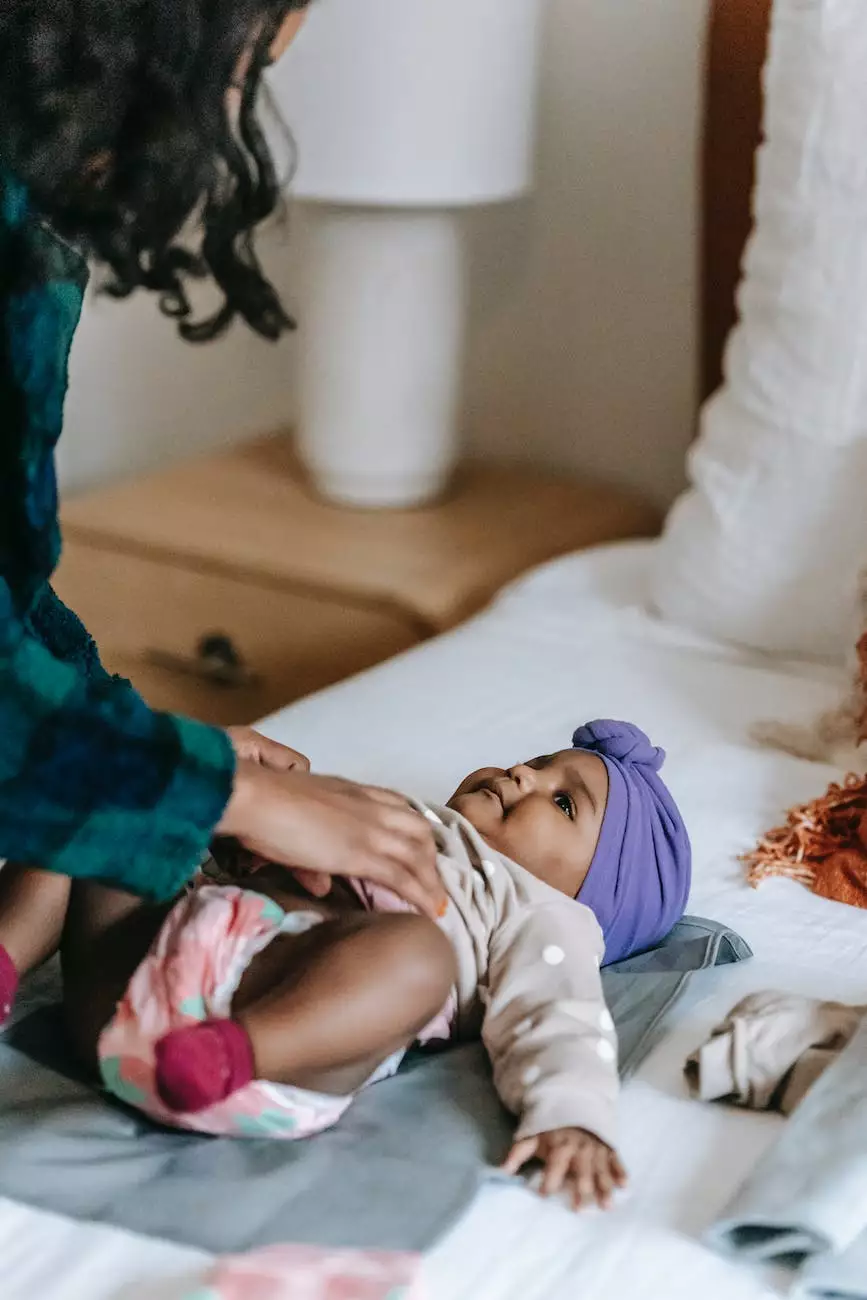 Introducing the Leaky Lavender All in One Cloth Diaper
At Home Postpartum Services, we are delighted to offer you the innovative and reliable Leaky Lavender All in One Cloth Diaper. As parents ourselves, we understand the importance of providing your baby with the best care, and that includes choosing the right diaper. Our Leaky Lavender diaper not only offers an eco-friendly option but also ensures that your baby remains dry, comfortable, and protected throughout the day.
Why Choose Cloth Diapers?
There are several reasons why cloth diapers have regained their popularity among parents in recent years. One of the main advantages is their sustainability. By using cloth diapers, you contribute to reducing waste and the negative impact on the environment caused by disposable diapers. Additionally, cloth diapers can be cost-effective in the long run, as they can be reused over and over again with proper care.
The Benefits of the Leaky Lavender All in One Cloth Diaper
When it comes to choosing a cloth diaper, the Leaky Lavender All in One Cloth Diaper stands out from the competition. Here are some of the remarkable features that make it the ideal choice for your little one:
Leak-proof Design: Our Leaky Lavender diaper is carefully crafted to prevent leaks. With its innovative design and high-quality materials, you can trust that your baby will stay dry and comfortable all day long.
Superior Absorbency: The Leaky Lavender diaper offers excellent absorbency, making it perfect for both day and nighttime use. Say goodbye to wet sheets and hello to uninterrupted sleep for you and your little one.
Adjustable Fit: Our Leaky Lavender diaper features adjustable snaps, allowing you to customize the fit as your baby grows. This ensures optimum comfort and eliminates the need for multiple sizes.
Gentle on Baby's Skin: We understand that your baby's delicate skin deserves the utmost care. That's why our cloth diaper is made from soft, hypoallergenic materials that are gentle and safe, minimizing the risk of irritation or rashes.
Stylish and Cute: Who said functionality can't be fashionable? The Leaky Lavender cloth diaper comes in an array of adorable designs, adding a touch of cuteness to your baby's outfit while being supremely functional.
Why Home Postpartum Services?
At Home Postpartum Services, we are committed to providing you and your baby with top-quality products that prioritize both comfort and sustainability. Our Leaky Lavender All in One Cloth Diaper exemplifies our dedication to your satisfaction and your baby's well-being. As a trusted name in the industry, we go above and beyond to ensure that you receive the best customer service and products that meet the highest standards.
Choose the Leaky Lavender All in One Cloth Diaper Today
Make the eco-conscious decision and invest in your baby's comfort with the Leaky Lavender All in One Cloth Diaper. Experience the ultimate blend of functionality, style, and durability. Visit our website at http://homepostpartum.com/product/leaky-lavender-all-in-one-cloth-diaper/60 to learn more and place your order. Trust Home Postpartum Services to provide you with exceptional products that make a positive difference in your day-to-day life as a parent.